SafeSpace™ AI Vision wearable-free fall detection sends a text when you fall!
SafeSpace™ AI is the world's first fully wearable-free, privacy-protecting fall detection system and it's designed specifically for a senior lifestyle. There's nothing to wear – nothing to remember. Day and night it monitors the living-space and when it senses a fall it sends a text to caregivers right away!
Experience  SafeSpace™ freedom!
"I love my SafeSpace™ Privacy AI Monitor – I'm glad I never have to find or put on that Life Alert® again! I don't like wearing it, it catches on things, and I forget it half the time anyway." Sandra Susans, OH
SafeSpace™ Digital Vision AI with active fall monitoring senses when you fall and sends a text message right away.
With SafeSpace™ Active Fall Monitoring in every room there is nothing to wear and nothing to remember. Your fall monitor is always on, always within reach. You're free to enjoy your day without worrying about wearables!
With other fall devices you have to remember to wear them day and night. This can make you feel like a prisoner in your own home! You're not free to walk around without carrying or wearing something. It's like a tracking bracelet for prisoners! Break free with a SafeSpace™. It monitors your space and senses when you fall, no matter day or night, and no matter where you are in your home. SafeSpace™ Privacy AI monitoring makes it possible to detect falls in any room at any time, not detect just the ones where you remembered to wear your device or if you could reach it.
Be free with a
SafeSpace™!
SafeSpace™ Active Fall Monitoring works automatically. It sends a text when you fall even if you can't press a button!
A fall can cause mental confusion or unconsciousness. Sadly, seniors are much more likely to experience this confusion when they fall, and in that state they can't use their fall device. That makes it useless when they need it most. Seniors also have problems trying to carry a device around with them 24×7; their pendants catch on things; their watches bruise and irritate thin skin. And who wants to wear something in the shower or when sleeping? And at night and in the shower are when most falls occur!
For fully ambient, wearable-free coverage, get a SafeSpace™ AI Vision™ sensor system. With one sensor in each room you won't need to remember to wear anything or carry anything around, so you can feel free again in your own home! When the AI senses a fall, it sends a text to your caregivers even when you can't press a button, or when it isn't within reach.
"I recommend the SafeSpace AI Privacy Monitor for all my over-65 patients. I know they have trouble remembering, so this is perfect for them. When they fall, I get a text with a  privacy-enhanced video attachment so I can make a quick injury assessment and order appropriate care right away. And I find that my patients save money overall because SafeSpace™ greatly reduces the likelihood of long-term injury and it saves my patients in ER costs."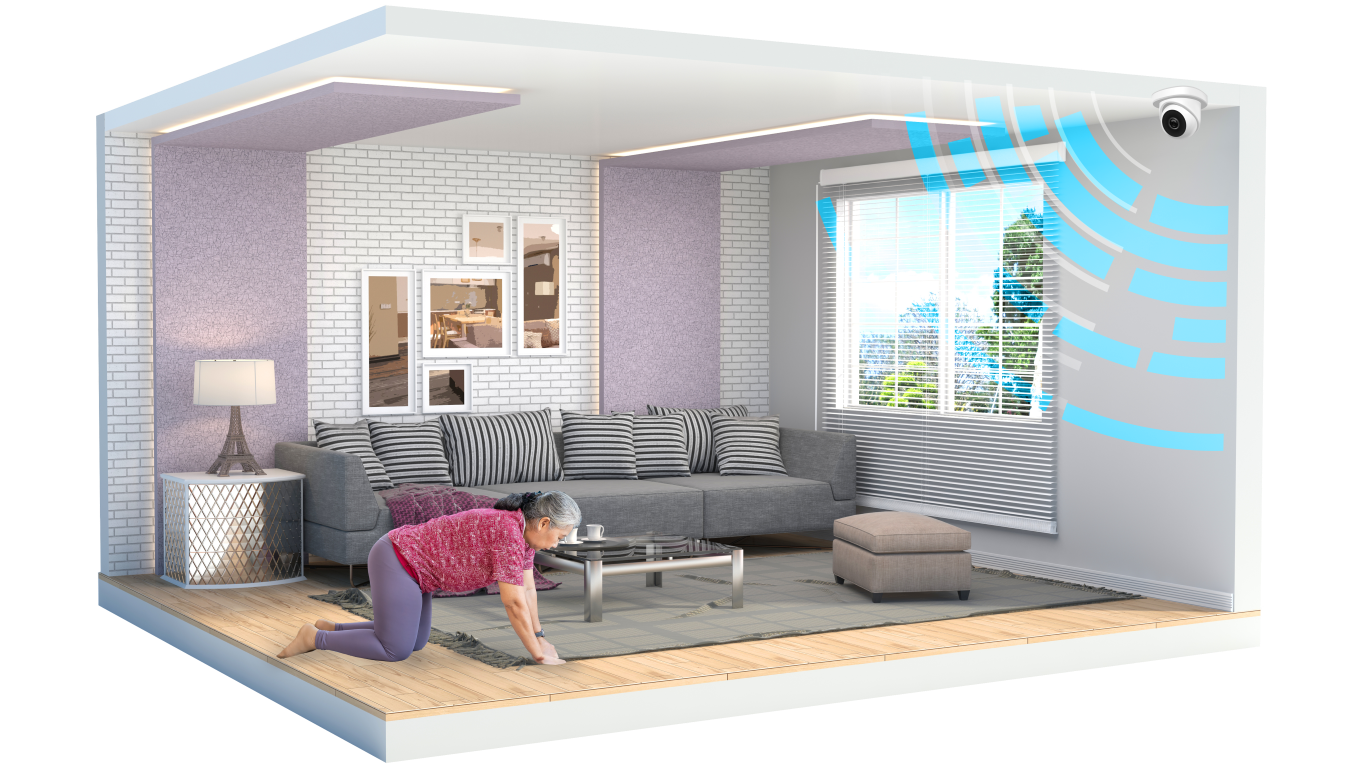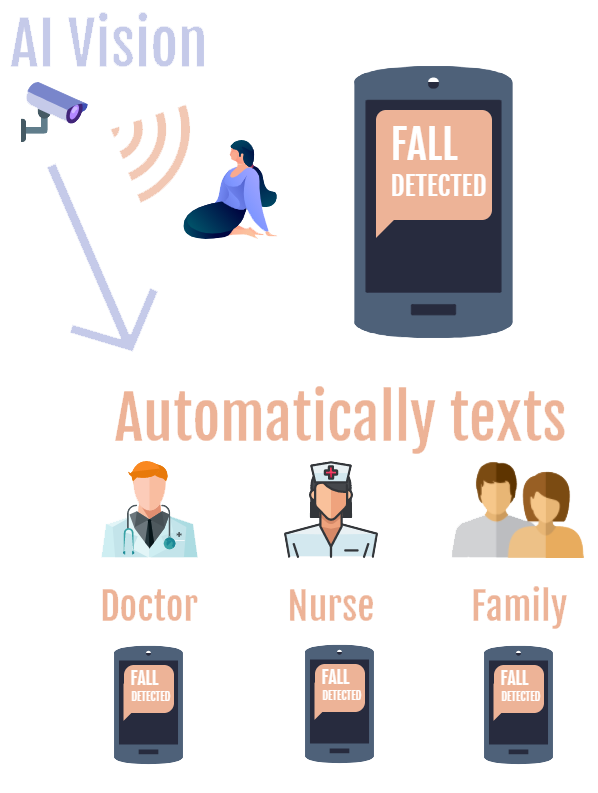 SafeSpace™ sends a privacy-enhanced video text for zero false alerts!
When our AI Vision™ sensors detect a fall it saves a clip of the event, enhances it for your privacy and attaches it to the text so that your friends and family can see what transpired, how bad it may be, and know how to respond. 
False alerts are a problem for other devices, but not for SafeSpace™!
No fall device is perfect – some are worse than others. If you're a caregiver, receiving a false fall alert can be frustrating because you just don't know if it was real until you get there. Maybe the false alert got you up in the middle of the night, or pulled you out of an important meeting. Frustrating! A fall device that sends false alerts eventually will get low priority, and at that point the device is close to useless.
SafeSpace™ AI Monitoring sends a privacy-enhanced video clip attachment of each fall event so you can see what triggered the alert and take appropriate action. No fall? No problem! But when there is a fall you can come to the rescue when it happens!
Private and Secure Fall Monitoring You Can Trust with your Health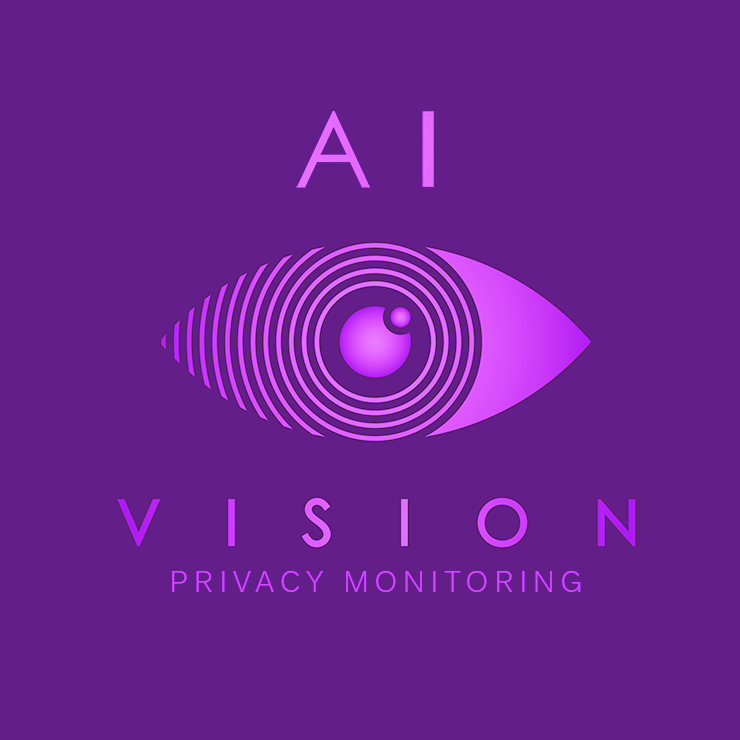 You wouldn't hesitate to install a security camera system for your safety – it's a given that video security makes you safer. Then why take chances with your health? With SafeSpace™ we take video monitoring one step further and add our proprietary in-the-home AI fall detection monitor, continually sensing falls, alerting caregivers, and protecting your health.
If video makes you safe, then SafeSpace™ makes you safer.
And only SafeSpace™ AI Vision monitors your space with complete security and privacy. Like traditional security cameras, all AI processing is performed in your home; you can trust SafeSpace™ AI Vision to monitor you securely without sending your data to China, to the cloud, or exposing you to hackers.
Your space is sacred, and your privacy is paramount. With all AI processing done in your home you can have confidence that your data stays private. SafeSpace™ makes you safer.
SafeSpace™ makes you safer.
Some people are concerned about having AI Vision sensors in their rooms, however there is little need for concern. Just like traditional video cameras, we secure your space and ensure that data does not unnecessarily leave your premises, and only authorized personnel have access. Your Privacy AI data is processed locally in your residence – and not in the cloud! This – like a traditional security system – keeps your data safe. You can rest and relax knowing that SafeSpace™ keeps you safer.
In addition, when SafeSpace™ sends a text, we enhance your privacy by obscuring the video clip attachment in a HIPAA-compliant manner to ensure there is no PII (personally-identifiable information) visible in the clip. Your face, form, room and even pictures are all obscured using our privacy-enhancing algorithm so that anyone who might see it wouldn't be able to identify who it is. Only your caregivers will know it is you!
Do I need a Fall Detector?
Thirty-six million seniors fall each year, resulting in 3 million ER visits incurring considerable personal expense. If you are over 65, you have a one-in-three chance of falling this year. And if you are over 75, your chances of falling are 50% that you will fall each year.
The sad part about falls though is that sometimes seniors sometimes don't recover from the injuries – a fall often results in permanently degraded health, which can begin a dreaded downward spiral. And they can sometimes be fatal, which can be devastating to friends and family. 
Why take a chance on your health, when every year is precious? Get a SafeSpace™ and start being safer today! 
36 million seniors fall each year
32,000 seniors die from falls every year in the USA
3 million seniors visit the emergency room for a fall every year
35% of seniors over 65 fall every year
Every 11 seconds a senior is treated for a fall in an emergency room
50% of people over age 75 fall every year
Average Faster Response Time For Falls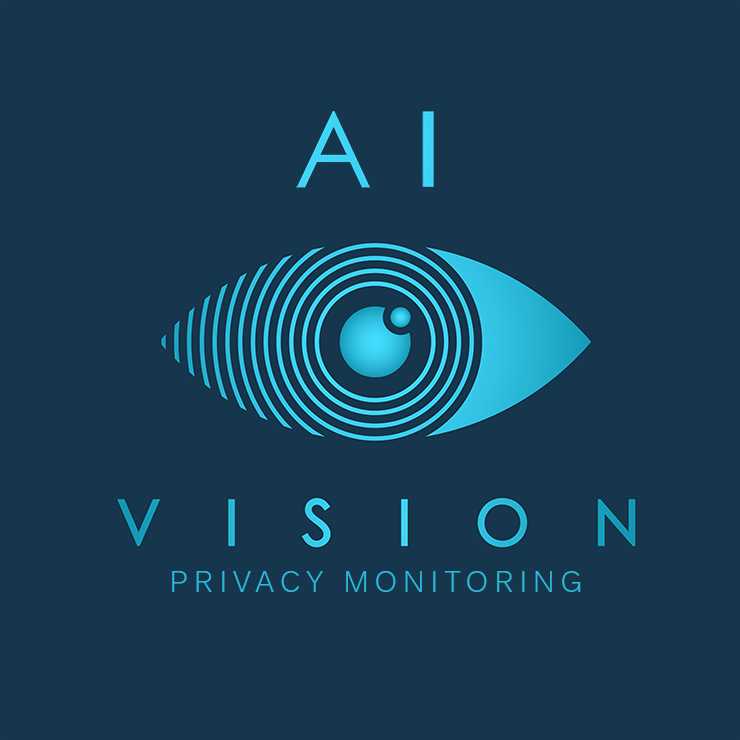 Predicted Probability of Fewer Falls
ER Costs without AI Vision

80%

80%

ER Costs with AI Vision

20%

20%
Average Time To Rescue After Fall Without AI Vision

Average Time To Rescue After Fall With AI Vision
Stress Level About Falls Without AI Vision

Stress Level About Falls WithAI Vision
"They installed a SafeSpace™ in my mother's bathroom and a few months later she fell and it notified me right away. I was so grateful to get that notification and was so excited that it worked! We got my mom help right away. I'm glad I invested in SafeSpace!" 
"Being stressed about falling actually increases the likelihood of falling. Just having AI Vision Privacy Monitoring reduces the number of times my patients fall because there is less worry associated with falling. It's amazing but true."
"I feel so much safer knowing I have AI Privacy Monitoring™. Just knowing that if I fall that the AI will send a text right away gives me so much peace of mind it's worth every penny. I never want to be without it."
Does SafeSpace™ work in assisted living communities or in memory care?
In senior communities, our Digital Vision AI increases the length of stay by  reducing the time to respond, documents the fall event, and saves the family ER costs.
Reducing the time on the ground is key to reducing injury and ER-associated costs. SafeSpace™ AI Privacy monitoring is key to getting to the resident as soon as possible after a fall. A video of the event is stored for review and can form the basis for your fall event documentation and subsequent follow-up to determine root cause and arrive at recommendations for corrective actions and therapy. We can outfit the entire senior living building in a single installation, giving you full coverage in every suite. We provide the consent forms to be signed by the resident or authorized representative to ensure you have the necessary authorizations on file.
SafeSpace™ For Communities is our enterprise-grade solution for fall monitoring in senior living facilities.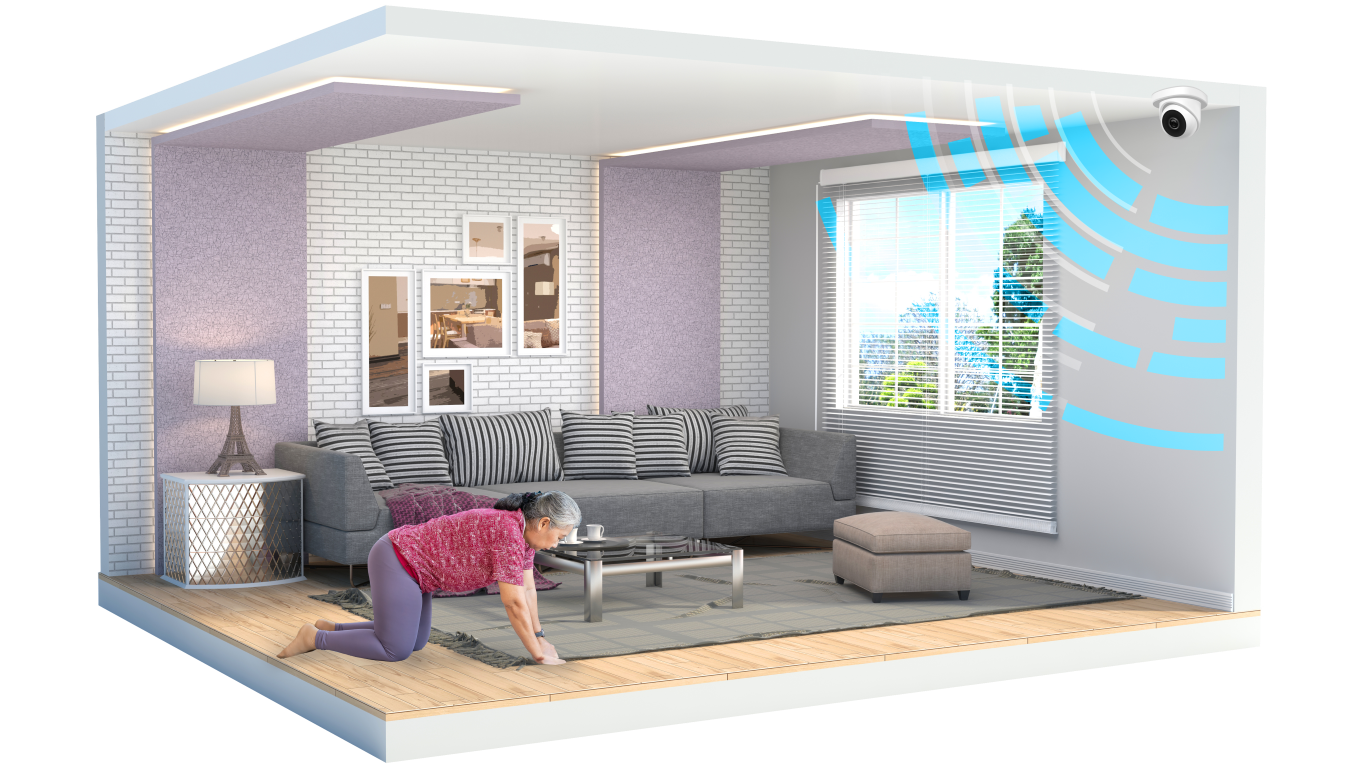 Install SafeSpace™ For Communities active fall monitoring in all of your rooms and give your facility 100%  fall coverage. Talk to a representative today, or visit our SafeSpace For Communities page for more information.
Are you ready to experience the personal freedom that SafeSpace™ brings?
Call us in the USA with your questions at +1 865-719-8160, or use the Contact Us button to the right.
SafeSpace™ and HiTC™ are trademarks of Healthcare Integrated Technologies Inc.